Word "fairy" reminds many of us about our childhood fantasies. We think fairies as some fictitious characters created to amuse little kids. But what if someone tells you in all seriousness that fairies and their realm is really "real"!Read the latest blog article  Demystifying Fairies
  READ THE FULL ARTICLE HERE!
https://irfanblogcom.wordpress.com/2020/09/08/demystifying-fairies/
Yes. Nazan Saatci, a Turkish actress, novelist & environmental activist, has no doubts what so ever about it. Due to her continuous encounters with fairies, she is more than certain about their existence, communication with humans and healing powers. After having one-to-one conversations with them for a period of over ten years, she has now formed Fairy Voices, a non-profit organization, to share her experiences with her fellow human beings. She has recorded their voices and images to present them as a convincing evidence for an unseen fairy world. Unless you are a hardcore skeptic, her experiences are highly suggestive of the existence of these energy beings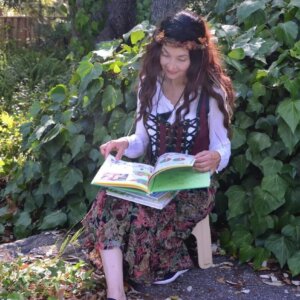 READ THE FULL ARTICLE HERE!