Why Fairy Voices Was formed
Our story begins in 2008 when Nazan Saatci started hearing low frequencies from the Faerie Realm and the shocking communications that followed. At that point, Nazan was not aware of the Faerie Realm. The voices were coming from different dimensions, and normally, they were not detected by the physical ear. More occurrences followed each day, and finally, her internet searches helped her to understand that she was hearing voices from the Faerie Realm.
Nazan Saatci wondered if she could communicate with the Faerie Realm, and she began to explore various ways that might happen. She was thrilled with the outcome; her trials worked like a charm. The communication with these tiny energy beings, fairies, was real. Soon, after going deeper, she learned their identities and personalities.
Guardians of Nature
After many incidents, Nazan Saatci came to a full realization that the members of the Faerie Realm are the guardians of nature, and at the same time, they are spiritual, inspirational messengers. This connection continued for ten years in a variety of ways and peaked drastically in 2018.
In June of 2018, after finally receiving permission from the Faerie Realm to record their voices and images, Nazan realized that they had a vital and meaningful message for the world.
Soon after, and with their continuous help, she created the proof of their existence—a series of audio and video recordings of their voices and images.
Fairy Communication starts in the kitchen, 2008
Audio & Visual Proof of the Faerie Realm
Saatci explains what made her get involved in such a mission:
"Surprisingly, after ten years, they have allowed me to record their voices. But even though I was thrilled with the experience, I refused to take the responsibility to expose them to the world. I had no courage, no energy, and no funds to start such a grand mission.
But then one day I saw nine dead koi fish swimming in our fishpond. That night, at the offering table in our house, I heard Afidouc's lamenting voice. There was no trace left of her bright cheerful sound. As if she was crying, complaining about something. The next evening, I heard Afidouc's voice again confirming our discovery, as my sister explained the assumption that chemicals infiltrated the koi pond causing the fish to die.
At that moment, my heart was shattered." It was time for me to combine all the messages they had given until that day. I had understood them.' I promise you,' I said," I will do whatever it takes to prove your existence. What else can you give me to prove this communication? I don't know how to disclose your audio recordings if we think of them as circumstantial evidence… I need something visual."
It May Not Always Look Like a Fairy
"It didn't take too long. Members of the Fairy Realm began to appear in our garden and around us, affecting small creatures such as birds, hummingbirds, butterflies, and damselflies. Every day, two birds – I think they were black-eyed juncos – were performing in the air, dancing in front of us. When damselflies constantly were flying in front of our front door, butterflies were flying around us, posing for hours both inside and outside the house.  It wasn't easy filming any of their footage and even then, who would believe that butterflies and birds were posing?
When we couldn't film these experiences, this time they began to appear as dragonflies. Almost every day, two red dragonflies – Afidouc and Gasaybee- were inviting us to play in the garden like children by spending three to five hours in close contact.
When we realized that they were posing for us to take their photos, we started filming them. Shortly after, we recorded interesting communication footage that took hours. At that time, I realized that they no longer left me and my sister any excuse not to reveal their realm and spread their messages. We had to return the joy that they offer us during all these events. We knew that this would be a very difficult task and it would not be easy. Whether it was us or they made the decision, we didn't know; all we knew, was had to create Fairy Voices and be their voice."
Recording the Faerie Realm
We recorded over 600 audios with their original sounds and hundreds of videos of different fairy appearances. 
Click here to visit our YouTube Channel
The Faerie Realm's messages were clear, and we knew that proving their existence could not be denied anymore.
The purpose of our organization, Fairy Voices is to create awareness and build a bridge between the Faerie Realm and our world. Our mission aims not only to create a bond of love and protection between energy beings (nature spirits), animals, humans, and nature by spreading fairy messages but also aims to create awareness that leads people to miracles by taking them out of the haze of their material lives to a spiritual path that offers healing, goodness, harmony, love, peace, and bliss.
Although the name might imply otherwise, Fairies are not Fairy Tale characters. They are real, and we must respect these energy beings in the universe. We must hear the Faerie Realm messages and be extremely sensitive to their environment, which is the common nature.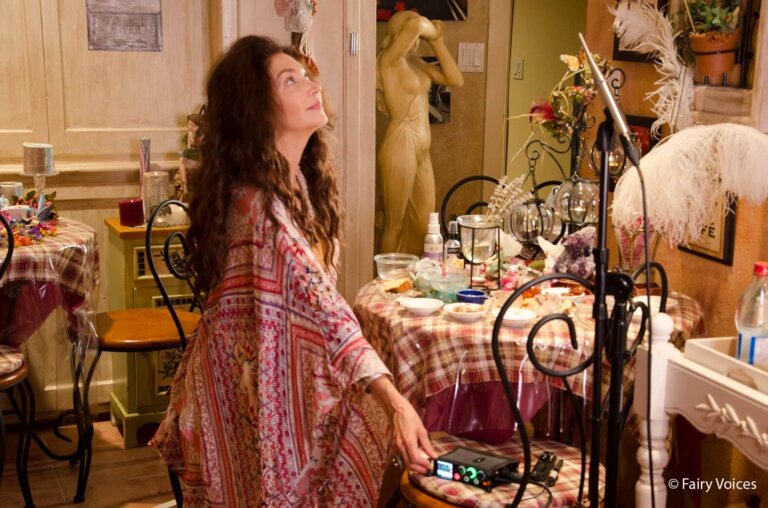 Nazan Saatci as she is recording the actual fairy voices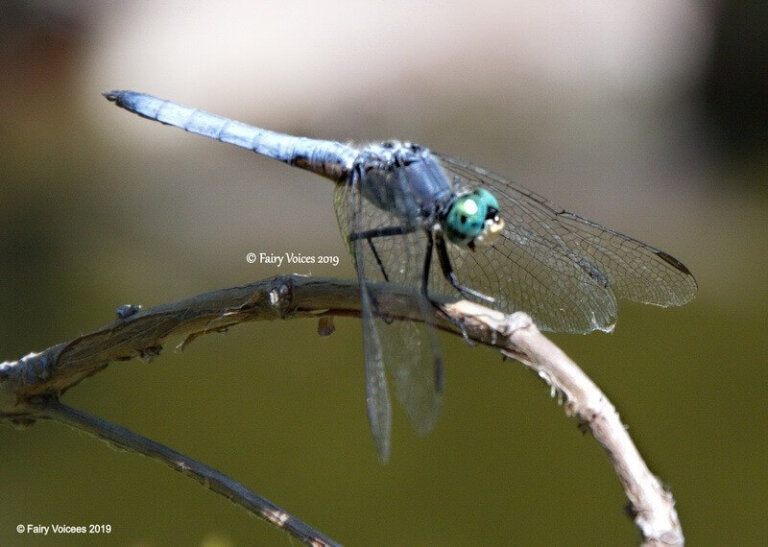 The blue dragonfly fairy, Nymphy, is posing for awareness in Fairy Voices Sanctuary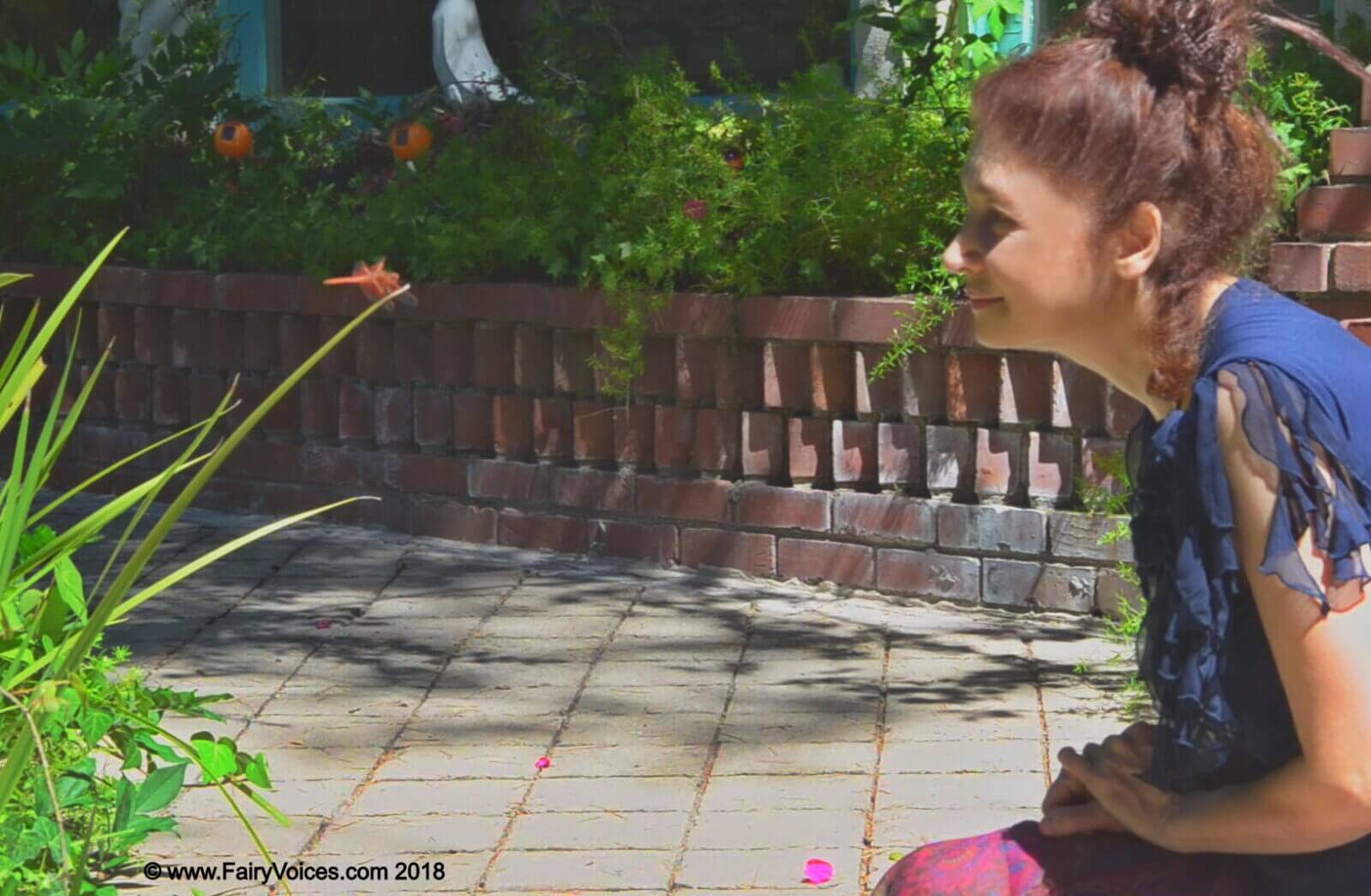 Gaseybee, the dragonfly fairy, 2018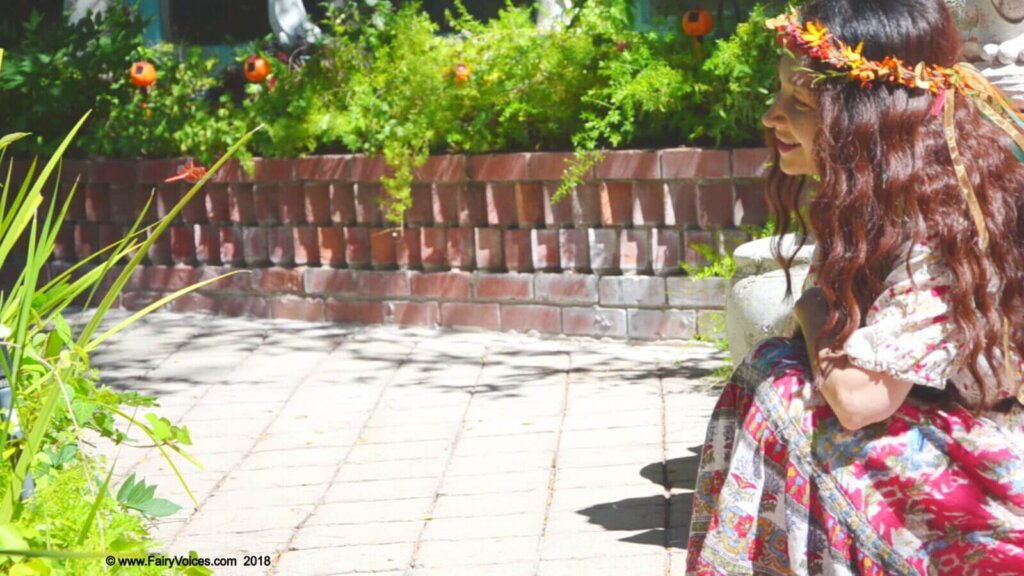 Nazan Saatci-with Gaseybee, the dragonfly fairy, 2018
While the  Dragonfly fairy posed for her camera for world awareness, suddenly Nazan's attention drifted away to a new character from the realm in august of 2019.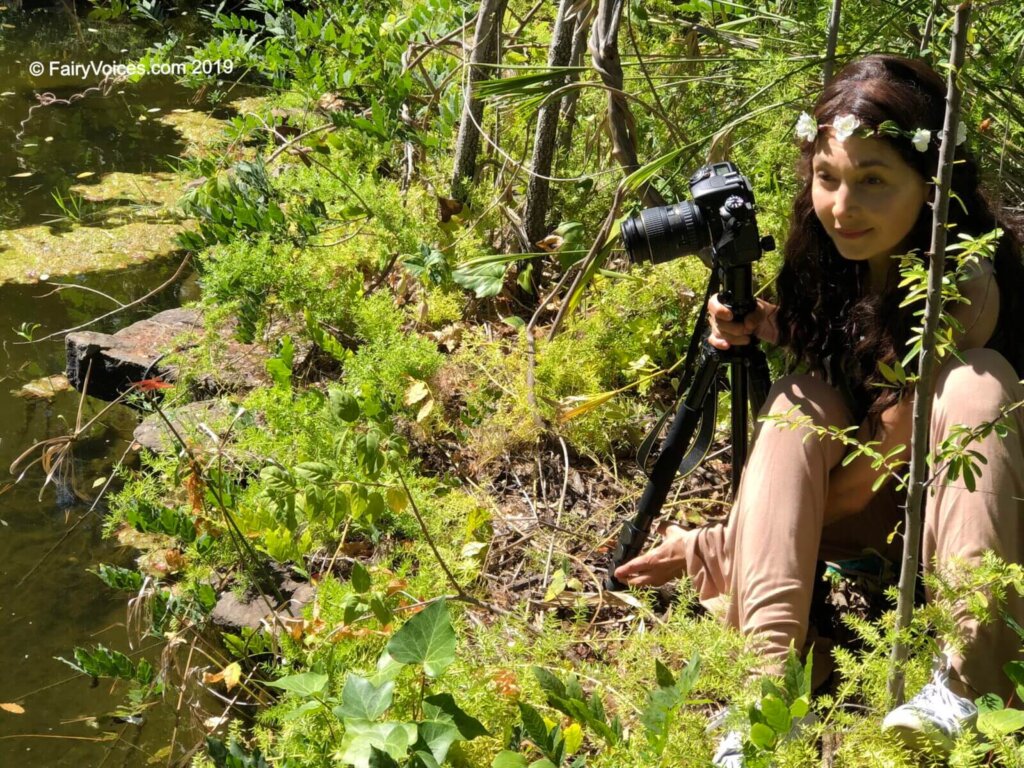 Fundraising Products by Fairy Voices
    VISIT & BUY  YOUR ART THROUGH OUR GALLERY
This page is also available in:

Turkish